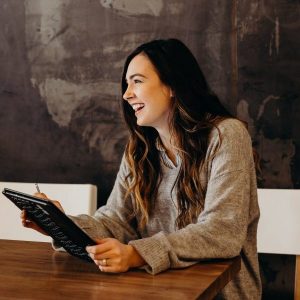 Certified Students
In the preceding academic year, our students preparing for internationally recognised exams achieved a pass rate of over 90 percent.
Cambridge School offers a wide range of individual and group courses for all levels of English, French and German, from courses for beginners to advanced students preparing for international exams.

In addition to group courses and individual classes, Cambridge School has specially designed courses for companies. We have created a series of professional courses between intermediate and advanced levels.
Academic year courses run from 1 October to 30 June and lessons are scheduled for 75 min (twice a week), 50 minutes (three times a week) or three consecutive Saturday morning lessons of 50 minutes.
Timetables are available daily between 8 am and 10 pm and on Saturdays between 8.30 am and 1.30 pm. We also have courses specially designed for adults during lunch time and after working hours.
For more information, contact a school near you and make an appointment for an interview, at no cost and with no commitment required, to assess your level and discuss the objectives to be achieved.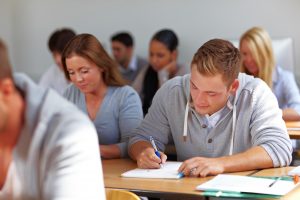 Throughout the year, Cambridge School offers lessons that are scheduled for a duration of 75 minutes (twice a week) or three consecutive 50-minute lessons on Saturday mornings. There are daily timetables available between 8:00 am and 10:00 pm and on Saturdays between 8:30 am and 1:30 pm. We also have courses specially designed for adults after work hours.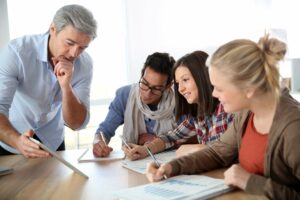 In addition to the Individual Lesson programmes, there are Intensive Courses for groups (usually attended by adults) with a maximum of 15 students during the school year. Generally, these 40-lesson courses have two 50-minute classes, two or three times a week at the end of the day. Similar programmes exist in French and German up to an intermediate level.
Children learn through a 'hands on' experience at Cambridge School, which is encouraged by means of communicative activities and games, using children's energy and natural ability to imitate sounds and learn a new language.
Special conditions for quarterly and annual payments
Inquire about the benefits of quarterly and annual payments in the school offices.
If payment is made after the deadline, the student loses the right to a quarterly or annual payment discount.
For further information, contact the school nearest to you and book an interview to assess your level and discuss the goals to be achieved. The interview is free of charge and there is no obligation to enrol.
Find out what your level of English is